FlexiPlus Corner – Wall mounted corner frame
Item no. 30-91001
Features
Installation & maintenance
Drawings
Cases
Data
Features
Electrical height adjsutable frame for worktop.
Worktop length: 90-200 x 90-300 cm.
Height adjustment 30 cm.
Sicuro anti-collision feature.
For worktop depth 58-62 cm.
Number of legs 2 and support arms 4.
Number of legs 2 and support arms 4.
Supplied with small control switch 3×6 cm.
Incl. adapter for Ropox connect APP.
Various cable bearer and fittings for i.e. fascias are included.
Standard colour is white RAL 9010.
Number of legs and support arms depends on the size of worktop.
Drawings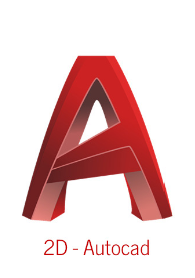 3D Drawings
Data
Technical data
Manufactured in accordance with the following standard: DS/ISO 17966:2016
Max. load: 150 kg evenly distributed
Height: 65-95 cm
Length: 90-200 x 90-300 cm
Height adjustmnent: 0-66 cm (Standard 0-30 cm)
Number of legs 2 and support arms 4
Number of legs 2 and support arms 4
Standard colour is white – RAL 9010
FlexiPlus is a quiet, height-adjustable lift system for kitchen worktops. When mounting a worktop on the FlexiPlus, you can create a kitchen where people with impairments have easy access.
Especially wheelchair users will find a tremendous improvement in accessibility when a kitchen worktop is height-adjustable because it gives them full access to use the stove and sink.
FlexiPlus  is a refinement of the Flexi table frame. But FlexiPlus is quieter, has an extended height adjustment range, more flexibility in placing of legs and fewer components. This makes it easy to install, and you still get the freedom to choose from a wide range of sizes.
The Ropox Connect app allows you to set your Ropox products at a specific height, allowing you to participate in daily routines minimizing inappropriate seating positions.
Add to Project
Print Datasheet
Print Brochure
Accessories