Bathtub – dimensions 180×80 cm
Item no. 40-14158
Features
Installation & maintenance
Drawings
Cases
Data
Features
Electric height adjustable 61-91 cm by means of a hand control.
Dimensions: 180×80 cm.
Supplied with mixer tap, hand shower, flexible connecting hoses and flexible waste.
Installation & maintenance
Drawings
2D Drawings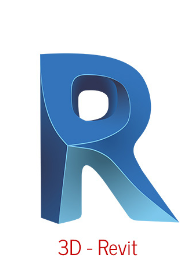 Data
Technical data
Manufactured in accordance with the following standard: ISO 17966-2016.
Material: Fibre reinforced acrylic. Coated steel. Stainless steel. Aluminum.
Max. load: 250 kg incl. user and water.
If the tub is filled all the way to the edge, they can hold 180/210/240liter (kilo) depending on the size of the tub.
If the tub is filled half, the maximal user weight are 160kg/145kg/130kg.
The Ropox bathtub without wheels is fitted with adjustment screws for uneven surfaces.
Functional dimensions: Height adjustable from 61-91 cm.
Inside depth: 40 cm.
Inside width: 57, 62 and 67 cm.
Color: White RAL 9010.
The height adjustable and disability friendly bathtub makes it easier and more comfortable for the user to get in and out of the bathtub.
The bathtub also provides excellent working conditions with correct working heights and a reduced number of heavy lifts for the caretakers. It is also possible to use a mobile lift without any modifications to the bathtub.
This bathtub is made of white fiber reinforced acrylic and the height is infinitely adjustable from 61–91 cm. As a result it is easy to height adjust with the electrical hand control which is included.
The bathtub is designed for washing and bathing children and adults in a gentle and comfortable manner while securing optimum working conditions for the carer. It is ideal for private homes, care centers and institutions that provide care for people with limited functional capacity.
Add to Project
Print Datasheet
Print Brochure
Accessories